With the arrival of each new ski season, kit manufacturers proudly release their latest product lines to the eagerly awaiting market. As brand new skis and snowboards, backpacks, transceivers, boots, jackets and goggles hit the shelves, few people can resist the indulgence of a new purchase for their forthcoming ski trip.
With that in mind, here's a little look into a few of the new bits of ski and snowboard-related kit you'll find in the shops right now. The snow is falling and the season is soon to kick off, so go on, treat yourself. You know you want to…!
Oakley Canopy goggles
Over the years, Oakley have built a solid reputation for producing top quality goggles. Users have come to expect super-sharp vision and a comfortable fit — and the Canopy range certainly looks to deliver.
With low-profile frame and expanded lens volume, the Canopy offers superb peripheral and downward vision — ideal for kickers and rails in the park, plus expansive vision in the backcountry. On top of that, the lenses offer 100% UV block and anti-fog coating. Shop for the goggles here.
Image courtesy of Snow and Rock
Salomon Womens' Rumble Fish Snowboard
Salomon are steadily building a loyal and dedicated following of keen snowboarders, attracted to the company's innovative designs and quality products. One of the latest boards in their line-up, the Rumble Fish, is a fine example.
The Rumble Fish is a ladies' board packed with features designed for intermediate and advanced riders. This versatile all-mountain board offers medium flex and plenty of pop from tip to tail. A flat section between the bindings offers added stability, and camber under the feet bring an extra-responsive ride. Browse the Rumble Fish and more, here.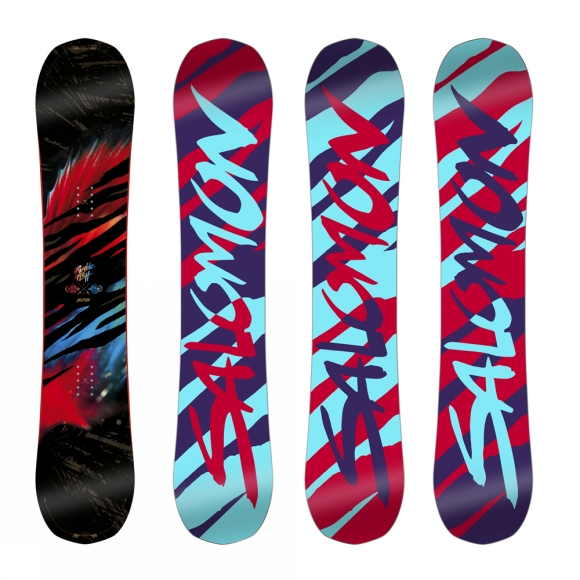 Image courtesy of Snow and Rock
Atomic Men's Hawx Magna 130 ski boots
The Hawx Magna 130s from Atomic are a super-light, wide-fit ski boot packed with features ideally suited to skiers with broader feet. These boots are built with a wider tongue and an easy step-in, plus memory-fit insides around the cuff, shell and liner — all geared toward making your next trip to the hill that bit more comfortable.
The 'power shift' technology allows the user to adjust the forward lean to 13, 15 or 17 degrees, and there's added flex built in too. The 3M Thinsulate insulation keeps your tootsies warm all winter long, so pick up your pair here.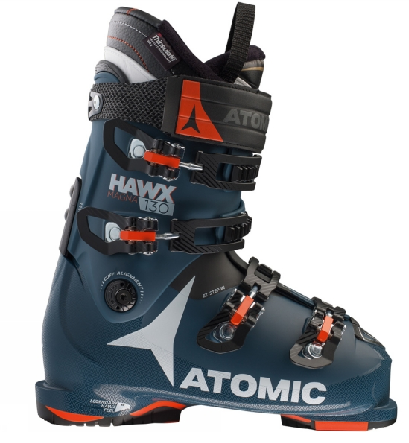 Image courtesy of Snow and Rock
BCA Tracker 3 avalanche tranceiver
The Tracker 3 is the latest avalanche tranceiver from BCA, or Back Country Access — widely considered among the safest names in off-piste security. The Tracker 3 is 20% smaller and lighter than its predecessor, with the same impressive list of safety features to help you find your friends faster in an emergency.
This bit of kit weighs only 215 grams and boasts live digital display, rapid processor speeds and easy-to-use interface. The multiple burial indicator makes swifter work of locating lost persons, and helps make your next foray into the steep and deep that much safer. Shop the Tracker 3 here, and don't forget your probe and shovel.
Image courtesy of Snow and Rock